Sustainable wine market trends
Here's a recent Q&A I did with Rostislav Petrov of Clos & Cru fine wine and champagne merchants in London.
I asked Rosti for his views on what sustainability means in wine, and some of the trends taking hold.
TW: What's your story with regard to wine, how did you get into the trade?
RP: In the evenings whilst studying, I worked at the OXO tower restaurant and during one memorable shift I had the opportunity to try 1945 Cheval Blanc. After tasting this wine, my life turned upside down.
My plans to study in a military academy were quickly replaced with joining the wine trade where I have now been for the past 15 years.
Clos & Cru was born in 2013, founded on a passion for Champagne and Fine Wine. The Directors have been working with some of the best in the industry, as well as judging for Decanter and Fine Wine Magazine competitions.
It is this knowledge and enthusiasm we want to share this with our customers, guiding in the world of Champagnes and Fine Wines.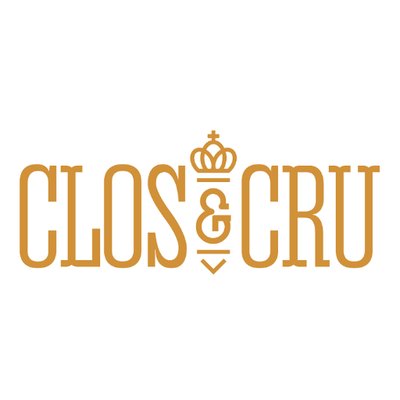 Petrov at 'work'
TW: You meet a lot of winemakers. How seriously do you think they are taking the organic movement now?
RP: Organic viticulture is an important subject amongst winemakers globally.
Many would agree that wine is made in the vineyard and not the winery.
One can make bad wine with good grapes but it is impossible to make good wine from bad grapes.
Estate owners understand that chemical treatment is a short term solution and try to stay away from using pesticides and herbicides wherever possible.
At the same time if the question about saving the crop due to bad weather conditions arises, many would take the decision to spray.
As a result, spaying is no longer a scheduled weekly/monthly procedure, but an as and when needed process which often leads to estates choosing to turn fully organic.
TW: What about biodynamics? It seems to be a rising trend, is there more to it than mysticism to you?
RP: Back to basics. It is a movement that encourages wine producers to understand their land in greater depth. No short term solutions are possible.
All chemicals, including the Bordeaux Mix (which is regularly used in organic viticulture) are banned.
There is no mysticism but rather an all-round respect for the land and the belief that the more one invests in it, the more one will get out of it.
There is definitely a strong following for biodynamics in wine production, but it is my belief that this is not something one can do as a Monday-Friday job.
This is a lifestyle, a passion and in some cases an obsession.
Producers from regions such as Champagne challenge themselves by following biodynamic principals in often adverse conditions but the results are evident.
Strict biodynamic growers such as Selosse, Louis Roederer and a number of other smaller producers create world class, highly acclaimed wines.
TW:  How concerned are customers today about what goes into their wines, and how they are shipped, do they ask much/at all?
RP: The question of whether a wine is organic is more common than if it is biodynamic but in most cases, it is not a deal breaker if it is not either.
From our end, the range we offer is carefully selected and sustainable viticulture is very important to us.
During our recent trip to Champagne, we interviewed over 100 growers and almost every one of them attempts to follow sustainable viticulture as far as possible, in spite of this being one of the most northern wine growing regions in the world.
TW: Wine makers I meet are all concerned about temperature rises in the vineyards. What do you hear about ways in which they can mitigate against this in the vineyard or winery?
Canopy management is the most common way of controlling the effect of heat on the grapes.
For new vineyards, carefully chosen exposure would play an important role in the number of hours of sunshine the vineyard gets as well as the effect of wind direction.
Biodynamic viticulture could also help the vines to handle heat as plants will often have better developed root systems that digs deeper, looking for minerals as well as much needed water.